Project Space...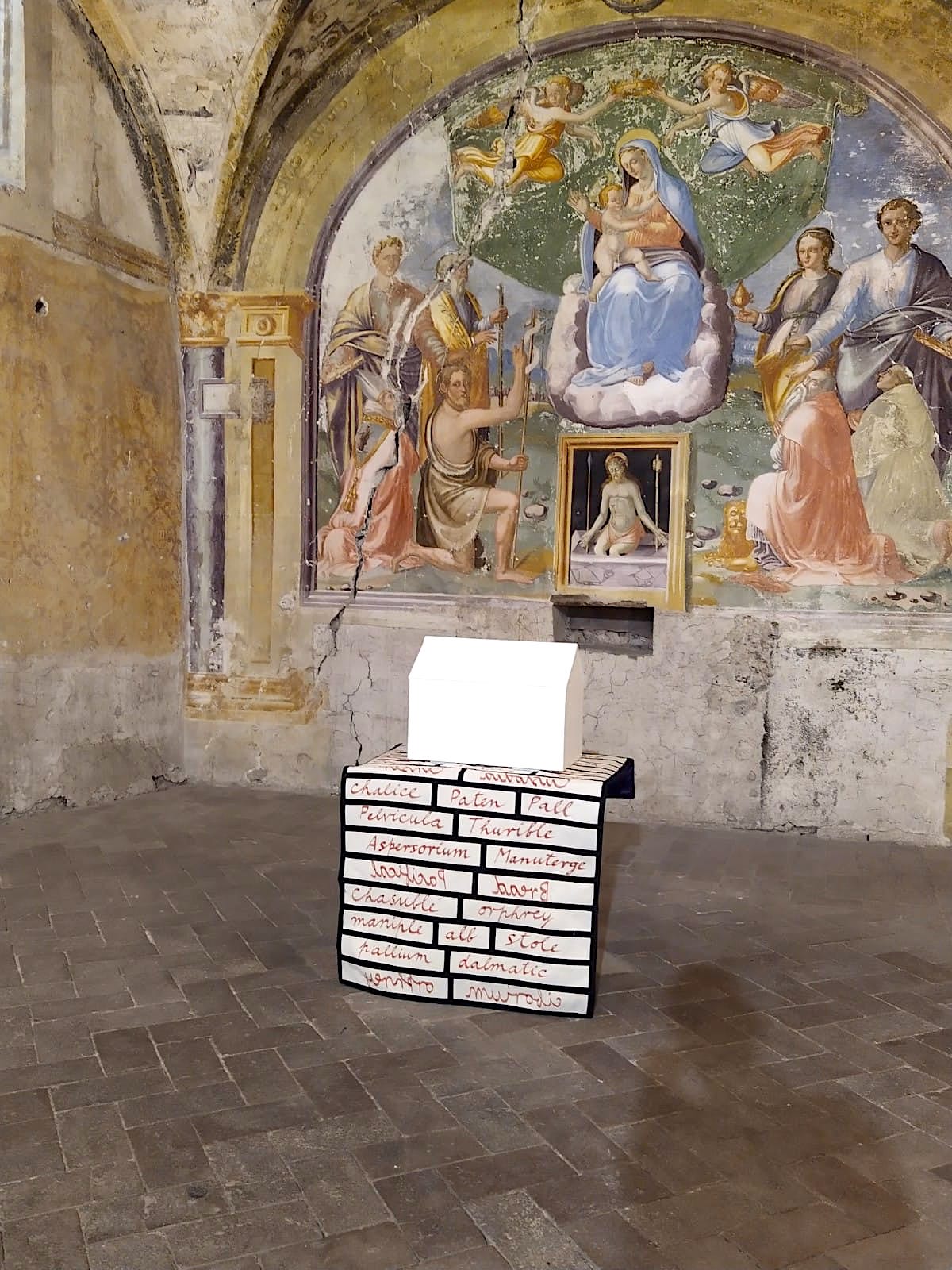 Fabian Peake: Staring at the Silence
Opening: Friday 24th June 2022, 4pm
Chiesa dei Santi Giovanni e Paolo, Via S. Giovanni e Paolo, 5, 06049 Spoleto
Project by Gertrude Gibbons in collaboration with Franco Troiani (Studio A'87). Text and curated by Gertrude Gibbons, with the patronage of the Municipality of Spoleto.

[CLICK HERE for text in English e Italiano]






Sacrari d'Ignoti Figli di Quercia di Franco Troiani
Luglio - Dicembre 2021 SPOLETO / Sala Borromeo, Fondazione Mina & Cesare Micheli. Complesso San Carlo.
con un testo critico di Gertrude Gibbons

These works are also included alongside other wood works by Troiani in the exhibition SOPRAVVIVENZA at Spazio Viaindustriae, Foligno. Curated by Jo Melvin. April - July 2022

[CLICK HERE for text in English e Italiano]








Walker and Walker Threshold at the Madonna del Pozzo, Spoleto, 3-30 July 2021
curated by Gertrude Gibbons
Project 'OPUS & LIGHT' by Franco Troiani

[CLICK HERE for text and images]





under the moonlight, 2021 by Taylor Davies-King

May-July 2021

a soundscape to accompany Davies-King exhibition at Cromwell Place, London, June-July 2021, designed and edited by Davies-King and Daryl Notridge (from the collective Motus Anima) with violin sounds by Gertrude Gibbons.



https://www.taylordavies-king.com/










RCA Degree Show 2021, Writing MA Symposium

Short extracts from 'Give me your hand': Seduction and Absorption through the Surface of the Text
by Gertrude Gibbons

June-July 2021